TIMESBATU, JAKARTA – What did you do after vote? Didnt you know that your marked finger which was dip in the purple ink will give you so much benefit today? Today, April 17, 2019 lots of drink and beverage outlets offer some interesting discount for their menus for those who has purple ink mark on their finger.
The question is what else do we need to get the discount? You need nothing except showing them your marked finger. That's it. Here are the list of some outlets who offer you the discount today.
1. Filosofi Kopi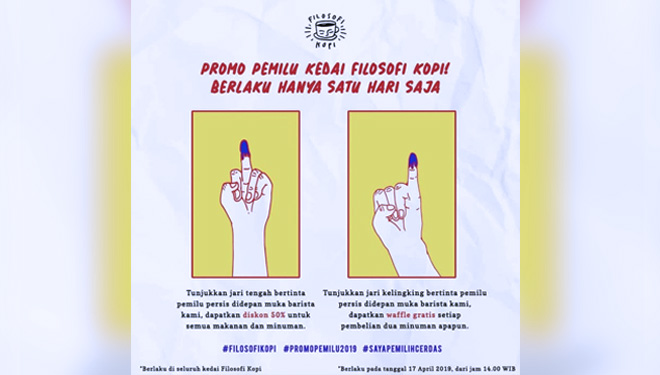 This outlet offer you special discount on two of their menus. According to their Instagram story those who marked their little finger will be given waffle for for after purchasing two drinks. And those who got mark on their middle finger will get 50 percent discount on every food, drink and beverage on their menus.
Get the discount only for today on every Filosofi Kopi outlets (Melawai, Semarang, or Yogjakarta).
2. Starbucks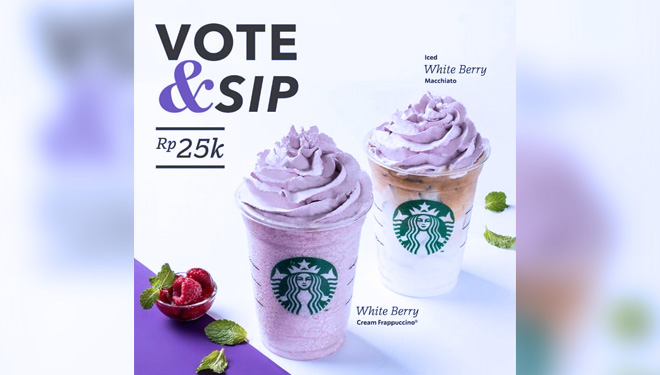 This American coffee outlet also aoffer you a discount for their White Berry Cream Frappuccino and Iced White Berry Macchiato. You could get for a cheaper price IDR 25 K on every of their outlet in Indonesia.
3. Chatime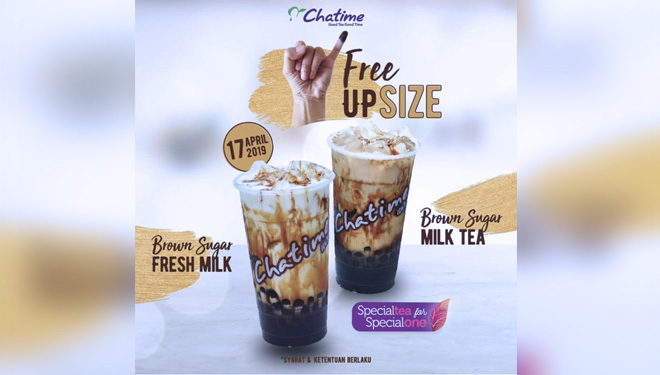 Chatime, aldo gives your purple finger a special treatment. By showing your marked finger the will tell you all the discount they have today.
4. Excelso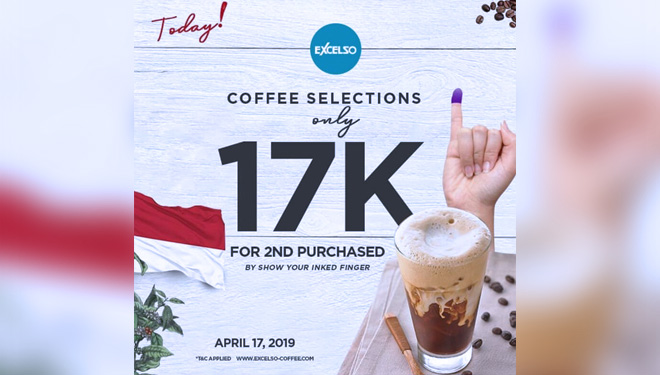 Excel so will offer you their special discount at the second purchase you do. You only need to show them your marked finger, and they will treat you with their discounts.
5. Baskin Robbins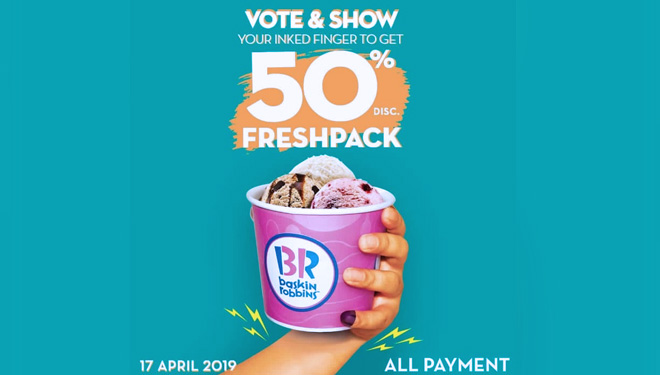 Oh boy, Baskin Robbins gives their 50 percent discount for their ice cream. However u need to be rush since the discount only for today April 17.
What do you think? Grab your key, and get on your feet to these outlets and get their discount only by showing your marked finger after you vote. (*)
Baca Berita Peristiwa dan Politik terbaru di Indonesia dan luar negeri lainnya hanya di TIMES Indonesia.